Reliable Basement Waterproofing and Foundation Repair Company in East Moline, IL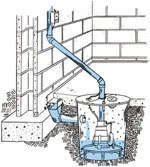 A well-maintained, high-volume sump pump will help keep your basement dry.
East Moline, IL is one of the five Quad Cities and has a population of around 21,400. Similar to the rest of the state, East Moline experiences enough annual precipitation to make basement and crawl space water problems common for homeowners. In business since 1990, MidAmerica Basement Systems helps customers in East Moline protect their homes by providing trustworthy basement waterproofing and foundation repair services!
Not sure if you have a basement water issue? Even a tiny amount of water in your basement or crawl space can lead to complications like mold or rot, so it's always a good idea to have it checked out. The most common signs of a wet basement problem are:
Wet or damp basement floor or standing water
Leaking or damp basement walls or windows
Crystalline deposits on concrete surfaces
Musty odors, condensation, and humidity
Sump pump issues
MidAmerica Basement Systems has basement waterproofing solutions that will get rid of all of these signs and will provide you with a drier, safer basement. We install sump pumps and drainage systems that will remove water from your basement as soon as it enters, getting rid of standing water. Our dehumidifiers can do away with musty, damp air. And our waterproof wall and floor products can give you a more attractive basement designed to thrive - even if you aren't planning on finishing the space. Finally, we offer similar services to waterproof and encapsulate crawl spaces!
MidAmerica Basement Systems is a part of the Basement Systems network and has access to patented products and international support. All of our systems also come with a lifetime warranty! Turn your basement into a safe, usable space by getting rid of water problems with our basement waterproofing system. Schedule a free estimate in East Moline today!
East Moline, IL Foundation Repair & Concrete Leveling Experts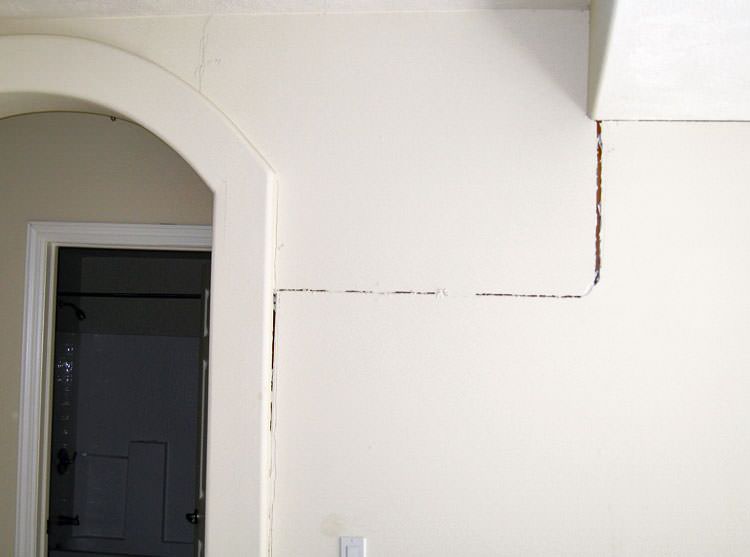 Drywall cracks are a potential sign of foundation settlement.
Have you noticed any of these issues in your home?
Sagging floors and floor cracks
Wall cracks
Bowing walls
Sticking doors and windows
Tilting chimneys
If so, you may be facing a foundation problem. When the soils around your home are loose or absorb water, they can expand and shift, causing pressure on your foundation or allowing it to sink into the ground. Foundation settlement creates many foundation problems, but other causes include street creep or slab settlement.
MidAmerica Basement Systems's foundation repair techniques include foundation piers, wall anchors and braces, and much more. We also offer PolyLevel services for concrete lifting and leveling. Each of our solutions is warrantied and specifically designed with your home in mind by the structural engineers at Foundation Supportworks. We won't stop until your home is resting on stable ground!
For all of your basement waterproofing and foundation repair needs, MidAmerica Basement Systems has what it takes to restore the safety and integrity of your home. We also specialize in additional services, including radon testing and mitigation, that will maintain a healthy environment in your home. For a free estimate for any of our services in or around East Moline, click below to contact us today!
Basement Finishing & Remodeling in East Moline, IL
Waterproofing your basement prevents outside water from coming in but what if a pipe bursts or the water heater leaks inside the home. A newly finished basement done by your average contractor will mold and rot if there is an internal leak. You'll have to tear out your new basement! We fix this issue.
Our Products Include :


Waterproof, washable, insulated walls
Mold-Resistant, No-Sag suspended ceiling
Modular carpet, tile & faux wood flooring




Energy-efficient, double-paned basement windows
Attractive Sunhouse basement window wells
French, bifold, louvre & six-paneled steel doors
Unlike the average East Moline contractor we use completely inorganic, waterproof materials. Even if the basement floods your walls and floors will not be damaged by the water. These waterproof products are patented and are built to create an attractive finished basement that lasts a lifetime.